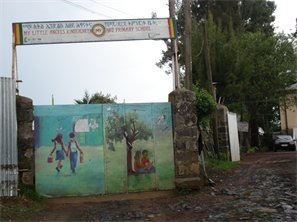 MY LITTLE ANGELS KG & PRIMARY SCHOOL IS LOCATED IN THE NORTH EASTERN PART OF ADDIS ABABA COMMONLY CALLED SIDST KILO. THE SCHOOL CATERS TO A STUDENT POPULATION THAT COMES FROM A NERBY COMMUNITY FURTHER NORTH.

The Objective of the school revolves around the deep passion and long time mission of founder, principal and owner, Mrs. Ruthie Assefa to make a positive impact on the intellectual and behaviorial development of the youngest member of society. Thus, the key objectives of the school are: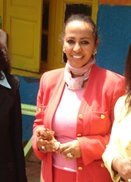 *To provide affordable and quality education to all students
*Improve the school building structure and rooms
*Increase average pay of teaching staff
*To positively affect the economic environment by creating employment opportunities
*Increase the total student and staff population
*To join hands with other institutions to increase proper and quality education.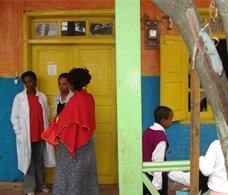 The Projections are to extend the school feeding program and scholarship program; improve teaching aids and schools physical state; form after school tutorial program; provide educational tools, nourishment, etc. With a limited budget but, a big heart, the management put in place a plan that targeted the key issues previously indicated. Since they opened in 2005 MLA employed more qualified and high caliber teachers, increased the number of classes per day, organized motivational events and started special classes for the students who lack academic support. The academic focus of the school is science, math and english language and it didn't take long for their efforts to be recognized and appreciated by the community and the students parents. This also helped the student enrollment increase by 25% just at the end of the first month of operation.


The school recognizes and respects the uniqueness of each child. The school's primary mission is to foster a love of learning in each student. The curriculum skillfully weaves artistic and practical disciplines into everyday academics. Students learn to follow their curiosity, to think creatively, and to work both independently and cooperatively with others. MLA celebrates diversity and strive to instill integrity, compassion and confidence in each child. They give each child support and encouragement to become his or her own unique self.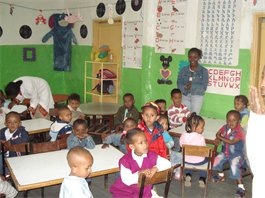 Through project-based learning, My Little Angels KG & Primary School students tackle academic curriculum in ways that are engaging, meaningful, adaptable to a variety of learning styles and fun. The Vision is that with quality education as a corner stone for success, the My Little Angels KG & Primary School would like to partner with other schools abroad to allow the students to share their cultural experiences and daily life-while broadening their horizon for the future.